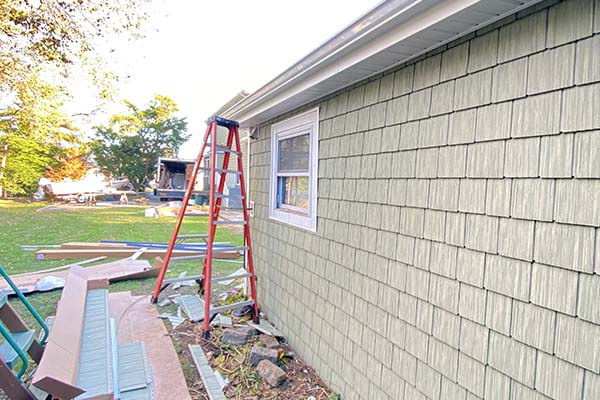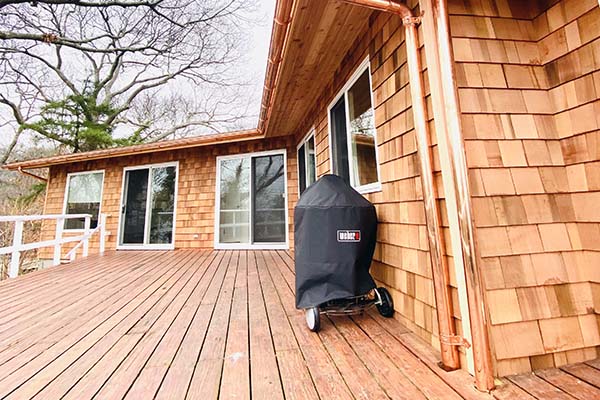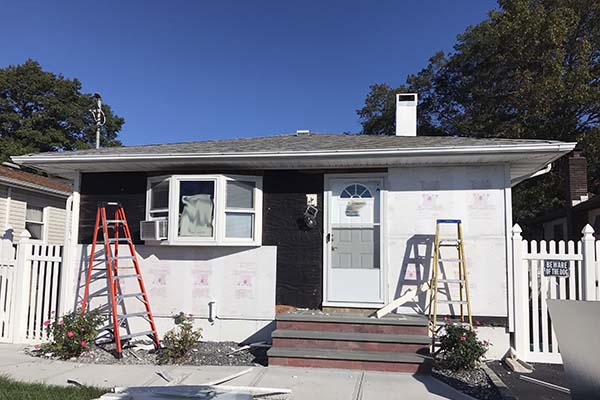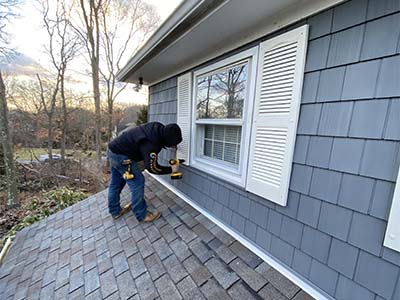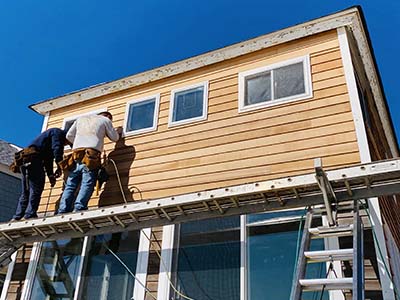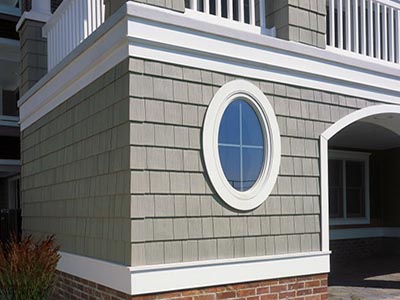 Do You Need New Siding Installed?
Expressway Roofing & Chimney has all of your new siding installation needs covered! You can rest easy knowing that the job will be finished correctly and on time.
Siding is a vital part of your home. When installing new siding, you will notice that you have a few options when it comes to the type of siding you can have installed on your home. Each offering its own pros and cons.  We suggest having a siding company go over all of the pros and cons to make sure that you choose the best siding for you and your home.  
There are several different types of siding. Here are some of the most common types.
Vinyl siding
Insulated vinyl siding
LP SmartSide
Hardie Board siding
Everlast composite siding 
Natural wood siding
Manufactured wood siding
Metal siding
Fiber cement siding
Brick
Stone veneer siding
If your home needs to be frequently painted that often means that your current siding is chipping, pealing or cracking. Good home siding should keep its color for 8-10 years. Poor performing siding can immediately result in your home seeing increased heating and cooling bills. Have your siding inspected if you've noticed such a spike in either your heating or cooling bills.
The Upsides Of New Siding Installation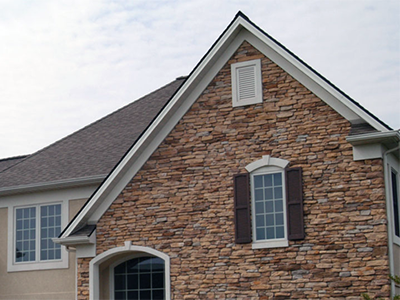 First and foremost, the siding on your house plays a huge role in how it looks and is received. Your siding gives newcomers their first impression of your home and has a significant impact on its curb appeal—which is especially important if you're trying to sell. But the color, style, design, and cleanliness of your siding can also affect how you feel about it. You want to feel comfortable in your home, and you want its exterior to reflect who you are as a homeowner.
When most people think about their home's insulation, they think about the fiberglass or blow insulation that exists in their walls. However, the quality and type of your siding will have just as big of an impact on how well your home is insulated. Thick, attentively installed siding will block the wind and protect your home from rapid temperature changes—and some types of siding can be added with extra insulation on top of that. Cracked or damaged siding can cause leaks, which interfere with your home's temperature, heating, and cooling.
Your siding is also the best layer of protection you have to keep your home safe from different types of external damage. Good siding can hold up in even the most extreme weather conditions, such as high winds, storms, and hail, protecting the interior of your home as well. It can also protect your home against the development of mold, which can be an expensive fix, damage from random accidents and impacts into the side of your house, and the onset of insects and rodents. On top of that, some types of siding can offer resistance against fires and other types of damage.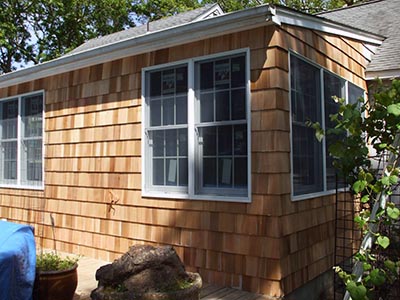 The primary importance of siding is to protect the overall health of your home. The natural elements including rain, snow and wind take a beating on your home so having high quality siding is crucial. Additionally, new siding that adds a brand new look and feel to your home as a whole. There are a wide range of other options, but the truth is that your siding should look nice on the outside and it should be doing its job protecting everyone on the inside.
Of all the exterior home improvements you can make, replacing your siding offers one of the highest returns on your investment – with some estimates claiming between an 80 and 90 percent return. Of course, this has a lot to do with the type of siding you choose, and the siding you install on a new house will also affect its value both in the short-term and in the long-term. This value is tied to all the aforementioned qualities—aesthetics, insulation, protection, and durability—woven together.
Call Expressway For Your New Siding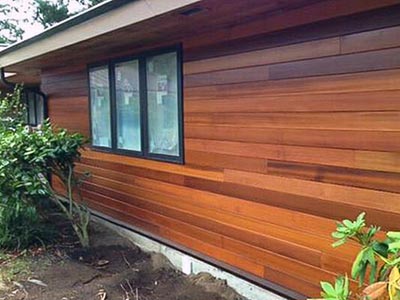 We at Expressway would love to handle all of your siding and other home needs. However, we know that there are a ton of options to choose from. So why choose us? We could talk about quality and the Expressway advantage. However, we let our work speak for it self. Feel free to check out our reviews or even look at some of our previous work. We know that after you take a look, you will see just how much pride we take in each project. For more information feel free to fill out the form below or give us a call at 631.772.6363
LONG ISLAND'S SIDING REPAIR & INSTALL EXPERTS
The Most Dependable & Affordable Siding Contractor On Long Island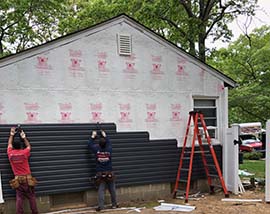 We at Expressway Roofing and Chimney have all of your siding needs covered! L
ooking for a Suffolk roofing company that won't beat around the bush with bad customer service? Our free, fair and honest quotes are completely transparent! In fact, our business model was designed around that concept of fairness, openness and honesty – just for our fellow homeowners across Nassau and Suffolk counties.  Trust in Expressway Roofing and Chimney just like our
long list of Long Island homeowners
that have dealt with our residential roofing services over the last 20 years.