CHIMNEY REPAIR & INSTALLATION SERVICES
Expressway Chimney is the premier chimney company in Manorville NY 11949 and all across Long Island for over 20 years. We are family owned and operated making us a top provider of quality and professional licensed chimney services. We are dedicated to providing homeowners and businesses the finest and most cost effective way to service, repair and maintain your chimney. We make customer service our top priority with each project.
All of our staff is qualified in chimney inspections, cleaning, re-lining and other repairs, rebuilds, caps, dampers and more in Manorville. Expressway Chimney is the right choice for all of your chimney, fireplace and wood burning stove needs.
Chimney Cleaning
Chimney and Fireplace Repair
Caps and Chase Covers
Masonry including Crowns & Repointing
Stainless Steel Liners Installed
Prefab Chimneys
FREE Inspections
Call Expressway Chimney at (631) 772-6363 today if you are looking for a qualified chimney company in Manorville NY 11949
We Are Dependable & Affordable Chimney Contractors on Long Island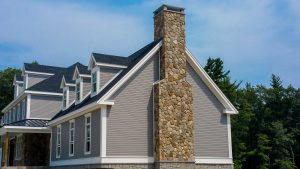 We at Expressway have all of your chimney needs covered!
If your chimney is in need of repairs or need be completely replaced then you are in need of a chimney company you can trust.
However, choosing the right company is hard. In fact, there seems to be more chimney companies these days than 7 Elevens on Long Island. Thus, talking to so many in order to find  the right one is going to be so much harder. Expressway is the name you should keep in mind. Get three bids, but make sure one of them is Expressway.