LI'S Gutter SCREEN COVER PROS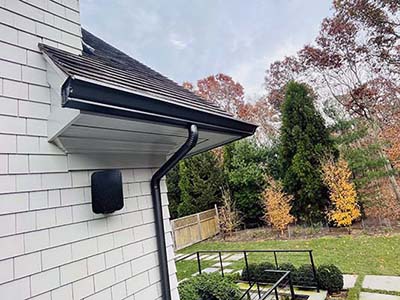 Why do I Need Gutter Screens?
Conventional gutters feature a wide opening to catch rainwater. It is also this large gap lets in leaves, twigs and other debris. Gutter screens are porous coverings that let in water but keep out debris. Gutter screens products come in a variety of materials, colors, styles and fastening options.
Gutter screens can be made out of stainless steel micro-mesh, averting the need for continuous gutter cleaning. This micro-mesh fits on all types of roofs and features interlocked panels to keep seams from unraveling, all while taking up to 60 gallons of water per minute in a rainstorm. It also creates a defensive barricade that keeps out all sorts of debris, leaves, animal nests, pine needles, and grit.
We use screens with a patented hemmed meshing process, making sure the body of the gutter guard automatically links securely into the micro-mesh. This produces a secure connection that will not break apart due to weather, debris, or wear and tear. Because of this smooth surface, the dust and debris merely blows off with the wind.
Beyond preventing debris from entering the gutter system, a good gutter guard should preserve the function of the gutters. Gutters are meant to manage the flow of water from the roof, through the gutters, and away from the home. Believe it or not, but many consumers do not even realize that this is just as important a criterion as protection. If the gutter guard keeps debris out but doesn't allow the gutter to do what it was designed to do – manage water flow – then the gutter guard fails. Preserving the function of the gutter is just as important as protecting it. Really, both are vital to having peace of mind that the investment you make as a homeowner is a prudent one. 

Why do I Need Gutter Screens?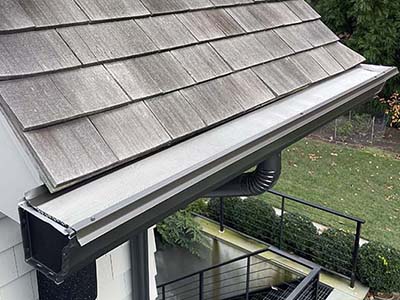 Although we install gutter screens and covers on homes and businesses all over Long Island – they do not always stop debris and leaves from clogging your gutters – which eventually leads to water overflowing the gutter system and getting into your roof, siding and exterior. While screens and covers prevent large debris from entering the gutter system, small debris will always find it's way into your gutters. 
That debris build up which will lead to clogged and damaged gutters, eventually damaging your home and/or foundation. Gutter guards as an excellent investment for any home looking to reduce the maintenance on their gutters and keep them debris free. These aluminum guards allow water and melting snow to pass through the channels of your gutters without having debris get built up inside. Although not entirely maintenance-free, they save nearly 10x the amount of work required when cleaning out gutters.
Accumulating debris in your gutters is the number one issue with them. Gutter guards are the answer to that. Since the guards are littered with holes, large debris cannot collect in your gutters. This means you won't have to spend hours cleaning them out or risk damage caused by weighted debris.
Without debris collecting in your gutters, it won't create an ideal place for pests like termites and mosquitos to breed with the moist conditions. Additionally, covering your gutters prevents birds and rodents from getting into them as well. Blocking the potential for any unwanted nests.
An unclogged gutter prevents overflows into areas excess water should stay out of. Including flower beds and near the foundation of your property. Since gutter guards don't allow for the buildup of debris, you won't have to worry about clogged drains and overflowing.
Gutter guards don't completely stop the maintenance required to keep leaves, sticks, and dirt off and out of your gutters. Some debris will still collect on top of the gutter guards. However, it makes it easy for the debris to be carried off by the wind or easily roll-off. Gutter guards will prevent you from having to scoop deposits out of your gutters.
Is installing Gutter screens worth it?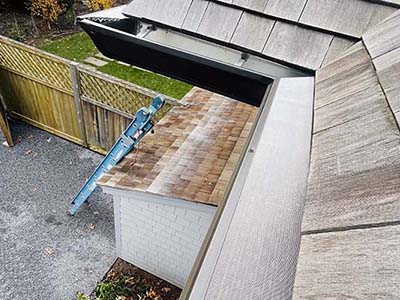 You might be asking yourself "Is installing leaf screens for gutters worth it?" Rain gutters are effective at directing rainwater away from your home, but unfortunately, it's easy for them to get clogged with leaves, pine needles, animal nests and other debris—even old tennis balls or dog toys!
Gutters are particularly prone to clogging in the fall and spring. But gutter guards and leaf screens (also called gutter covers or gutter screens), which can help prevent clogging, are beneficial all year long. Gutter guards are systems engineered to help prevent clogs by keeping out debris without blocking water flow.
When debris gets caught in your gutters, it can lead to all kinds of problems, which could include: leaks, gutter damage (including gutter systems that become loose or detached from the house), roof damage, damage to exterior walls, insulation and drywall, basement flooding, foundation staining, mold and mildew growth, flower bed erosion and other landscaping problems, mosquito infestation (standing water is a breeding ground for mosquitoes). These problems can be time-consuming and costly to fix, but gutter covers can help keep your gutters clean and free of debris!
Gutter Screen Inspections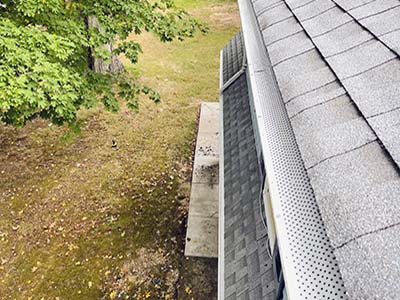 Keep debris out and gutters from overflowing by choosing the best functioning gutter guard. We have researched popular gutter cover options to pinpoint the major differences. As you search to find the perfect gutter guard system, it's important to know what to look for. Having the right gutters and gutter guards for your home is vital to protecting your foundation, basement, and landscaping from costly water damage.
Have your gutters lost their ability to direct water off of your roof and away from your home and foundation? Clogged gutters can lead to a wide range of issues. Gutter systems are one of the main defense systems against water damage that can ruin building materials, especially if left unattended for an extended amount of time. Contact us today for your free quote on our 5-inch or 6-inch seamless gutters systems.  We recommend that you be sure to have your gutters inspected yearly (at least) to give you the best options for preserving and protecting your home gutter system. 
We find that even with a gutter cover, you will most probably need to still have your gutters cleaned on a somewhat regular maintenance basis. Our gutter screen and cover installation services include an initial gutter cleaning. Expressway Roofing specializes in all phases of gutters including cleaning, gutter screens and covers, repairs, inspections and installations.
Call Expressway For Gutter Screens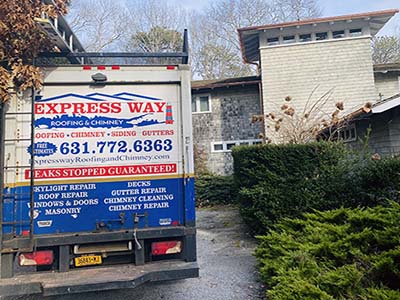 Don't have gutter guards yet? We also offer gutter cleaning services to keep your gutters cleaned and pest free. Cleaning your gutters also prevents damage to your roof, siding, landscaping and interior. Our team is trained and ready to assess your roof and gutter situation. Schedule a free estimate on any of our roofing or gutter installation services including roof repairs, roof replacement, gutter installation, and more. We are licensed and insured and have over 20 years experience. Our gutter technicians will help answer all of your questions and address your needs. Call Expressway Roofing today at 631.772.6363 for gutter screens or gutter covers.