RAIN Gutter REPAIRS & INSTALLATIONS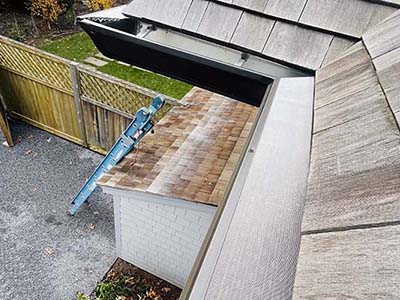 Do You Need Your Gutters Repaired?
Making sure you maintain and repair your gutters once they show signs of weakening, sagging, overflowing, clogging and so forth is extremely important. It can be a difference between a minor repair and a huge costly one. If you notice any of these signs listed below then make sure to give us a call as soon as you can. Gutters, as long as they're well-maintained, are an assurance against future roof and moisture issues. Basically, they're more likely to help than to harm. In most areas, gutters are necessary, because of the amount of rainfall. 


Gutters are very likely to be useful in areas where the ground slopes towards your structure. Unless your roofer specifically tells you that you shouldn't have gutters, it's a good idea to install them. If you have old gutters that are in need of repair, it may be time for a professional assessment.


Leaks and water-related issues usually signal that your roof needs to be repaired or replaced, rather than your gutters. In unique situations, you may not need gutters or it may be possible to invest in a new, modern, gutter alternative. You can find out all you need to know through a consultation with Expressway.
How Do You Spot Rain Gutter Problems?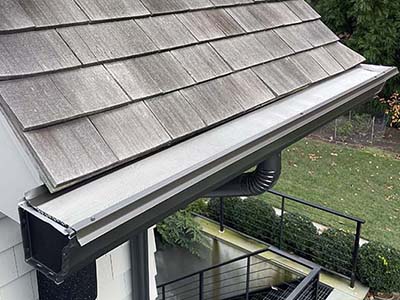 look for visible cracks or seams.
are there nails missing or on the ground?
is there separation between the gutter and your home?
is there peeling paint around the gutter?
do you see pooling water around the spouts (or in the actual gutter)?
can you see rust – anywhere around the gutter system?
is there any drooping or sagging of the gutter?
is there water pouring over the front or back of the gutter?
do you notice any blocked or intermittent water flow through the gutters or spouts?


While these are just a few signs to look for, if you do see any of these then it might be time to have them repaired. Expressway is the leading total roofing contractor in the Nassau/Suffolk Long Island area. We offer only high-quality gutter repairs, installations and maintenance solutions to our fellow neighbors and homeowners. When you need expert roofing support, there's only one call to make.  Our clients trust us with all of their roofing needs and we can't wait to do what we can to become your long-term gutter and roofing service provider. With years of experience working on all types of roofs, we'll help your gutters perform and look better, stay around longer and work better than ever. You can count on us for a custom repair plan that fits your budget and gets the job done. Explore what we can do for your roof starting today!
Do You Need Your Rain Gutters Repaired?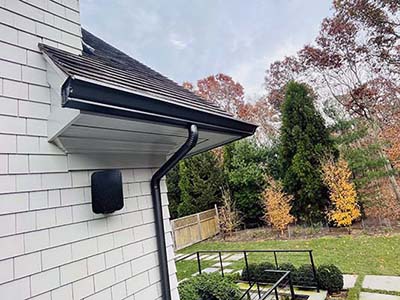 If you're looking for high quality gutters installed or need your current system repair then you have come to the right place! With our years of experience and certified techs, you can rest easy knowing that the any job we work on will be finished on time and on budget. We approach any project like we are working with our own home. You can count on us to offer honest opinions and fair prices – no matter what's going on with your gutters. We'll let you know small things you can do to avoid huge problems, save money long-term and avoid expensive repairs. Get the best gutter professionals for your home!
Looking For A Gutter Repair Contractor?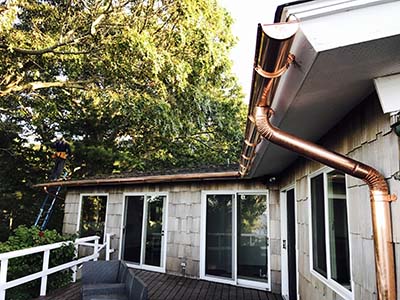 No matter what kind of new gutter installation you need, the Expressway team will deliver quality results that will stand the test of weather and time. We can match the style and design you desire to match your roof and siding. We will provide you with an honest assessment of your gutter and roof's condition, so you can be confident about the best course of action for repair or replacement.
We also offer free estimates! We are not like other companies that will try to sell you products and services that you do not need. We believe in honesty and integrity when it comes to dealing with our customers; therefore we give a straightforward assessment of your home or business's gutter needs every time. If your gutters are beyond repair then having a new system installed be your next course of action. With so many different options to choose from, we suggest having an expert come out and provide you with suggestions. We always say that each home has different needs.
Is Expressway Licensed To Work On Gutters in Nassau & Suffolk County, Long Island NY?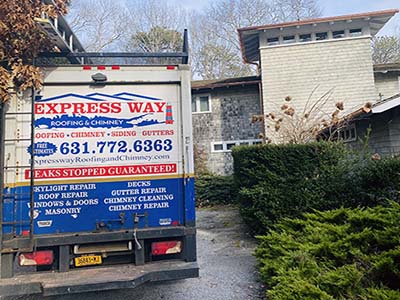 Yes. We are licensed and bonded to do gutter repairs, installations and so forth in Nassau County and Suffolk County. So if you've been searching for gutter repairs or installation contractors in Nassau or Suffolk of Long Island, New York then you know that you have several options to choose from. We at Expressway know this and let our work speak for itself. Feel free to check out our reviews and some of our previous work. When you ready to experience the Expressway difference then feel free to give us a call or fill out the form below!
Does Expressway Perform Other Gutter Or Exterior Services?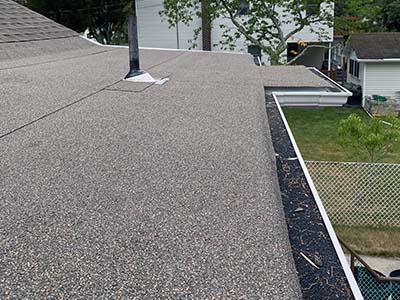 Yes. Of course! Some of our other total roofing and exterior contracting services include roofing repairs and installations, new vinyl siding installations and repairs, chimney repairs, soffit repairs, exterior painting, all flat roof work and repair and so much more! We truly do it all! 
Why Choose Expressway For Rain Gutters?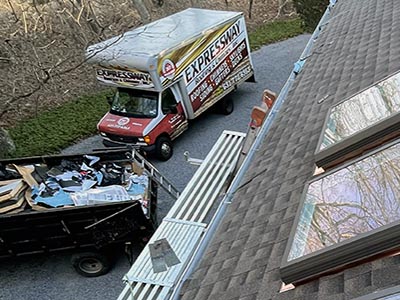 We will make sure your gutters are clean of leaves and debris so water can easily run through them. Your downspouts should be draining at least 10 feet from your home. Consider extending your downspouts if necessary so they're directing the water away from your foundation, not pouring it right next to your home. Don't assume your gutter system is working properly without doing your due diligence. Make sure your gutters and downspouts are working and maintained to protect the foundation of your home! We've been serving Long Island for well over 20 years now. That's no fluke. We are honest, we are open and we do great work. We value every customer's needs, wishes and wants – so no job is ever too small. We know it is important to you – so it is important to us. We offer competitive pricing for all gutter repairs and installs on Long Island. We proudly serve all of Nassau and Suffolk Counties. Call Expressway today at 631.772.6363.
LONG ISLAND'S GUTTER REPAIR & INSTALL EXPERTS
The Most Dependable & Affordable Gutter Contractors On Long Island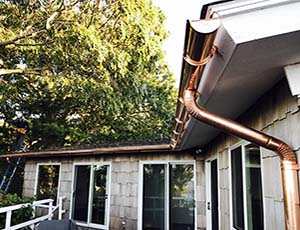 We at Expressway Roofing and Chimney have all of your leader and gutter needs covered! 
Are you looking for a Long Island roofing company that won't beat around the bush with awful customer service? Our free, fair and honest quotes are completely transparent. In fact, our business model was designed around that concept of fairness, openness and honesty – just for our fellow homeowners across Nassau and Suffolk counties. Don't do business with a roofer that's not clear in what they need to get the job done. Trust in Expressway Roofing and Chimney just like our
long list of Long Island homeowners
that have dealt with our residential roofing services over the last 20 years.