EAST HAMPTON Skylight Installation
SKYLIGHT INSTALLATION EAST HAMPTON
Rooftop windows and skylights offer a number of advantages to most East Hampton homeowners. Skylights increase the overall appeal, aesthetic and value (equity) of your Long Island home and they can solve certain issues in stuffy, cold or dark rooms.
Recently, a homeowner called us to price a new skylight for his East Hampton home. After going through the pros and cons with the homeowner, she decided it was definitely worth the initial upfront investment and we went to work on installing her new skylight the following day.
The skylight installation process is complicated – so if you don't hire the right skylight installation pro, you could easily wind up with a water leak and damage  – which is always followed by an even more expensive skylight repair because the whole installation may have to be redone from scratch.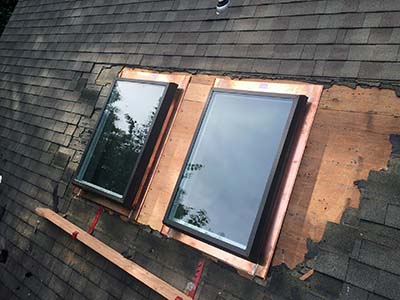 Installing A New Skylight
First, we removed the roofing shingles where the skylight was going to be placed. We then assessed the integrity of the plywood underlay beneath those shingles to make sure the skylight will have a stable enough resting place for years to come. The plywood was just fine!
Next, we framed out the 30″ x 45″ skylight in the roof and plywood with 2x4s. The new vented skylight was ready to go in. After the skylight was secured, it was time for the all-around ice shield to be affixed to the skylight. Next, we sealed all of the skylight's corners and seams with flashing to make sure it's not going to leak.
Lastly, it was time for the new shingles to be placed in all around the brand new skylight. We do try our best to match the shingle color as closely as possible. We can't always get a 100% match due to fading and wear – but we can get those roofing shingles to match pretty closely! And that was it! We were in and out of the East Hampton home in under a day and the homeowner was pleased with the new light in her previously natural-light-poor bathroom.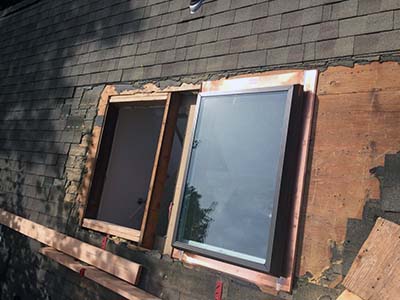 Thinking Of A New Skylight For Your Home?
There are more than a few pros to installing a new skylight. These roof windows let in up to five times more light than a sidewall window and plenty of warmth. Then there's the newfound energy efficiency of today's skylights. Heat and cold just do not escape like they used to. New skylights are now as water tight as possible – which alleviates an old worry about skylights. 
There is also significant outside sound reduction built into newer  skylights – plus other factors such as amazing weight load and wind resistance to consider which used to be problems in town. We suggest you look into the additional options such as skylight shading, UV coatings and automatic or manual ventilation options. Many skylight  manufacturers offer high-quality products made from sustainable materials in an effort to protect the environment. Installing a skylight is a serious undertaking so you want to make sure you'll be satisfied with your decision later on by not skimping up front.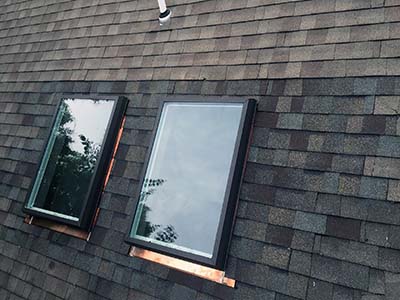 Choosing Expressway For Your New Skylight
Long Island's Expressway Roofing & Chimney is a reputable, locally-owned and operated roofing contracting company that performs 100s of top quality skylight installations and repairs each year and for the last 20 years. 
Before choosing any company install your new skylight you should always make sure you are choosing the right, experienced contractor. Each skylight project we take on is treated as if it was for us for a family member. We make sure that everything is done correctly.  We're really expert at most everything roof related to be honest – from a new, full roof installation to a skylight leak repair – you can rest easier knowing that the skylight repair job will be done properly – the first time – and on time and for what we said it would cost. 
For our experienced skylight techs there is no skylight job that is too small or too big. We, at Expressway, could give you a ton of other biased reasons to choose us – but we would rather our previous work and our Google customer reviews do the talking. We take great pride in the work that we do. Consider us your one-stop skylight company in the Long Island, New York area! Call us today at 631.772.6363.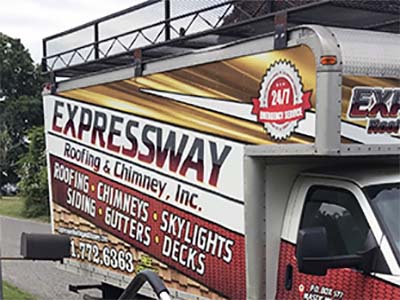 ASK US ABOUT A NEW SKYLIGHT
Skylight Flashing On LI
Broken Skylight Repairs LI
Domed Skylights Near Nassau
Automatic Skylight Near LI
Custom Skylight Repairs In Suffolk
All Skylight Replacements Near Nassau
Skylight Contractor In Suffolk
LI Skylight Inspections
Skylight Restorations In Nassau
LI Skylight Sealing
Skylight Contractor Long Island
Fascia Repairs In Suffolk
New Raised Skylights In LI
Skylight Maintenance In Suffolk
LI Pyramid Skylight Contractor
Vented Skylight Installs In Suffolk
New Mounted Skylights On Long Island
LI Gutter Flashing Repair
LI Gutter Repairs
LI Skylight Glass Repairs Installs
Flashing Repairs In Suffolk
New Skylight Installations Near Nassau
Domed Skylight Contractor In Suffolk
LI Solar Tube Skylight Installation
Skylight Replacements In Nassau
New Skylight On Long Island
Emergency Roof Tarps Suffolk
New Skylight Controls Installed
Rotted Skylight Repair In Suffolk
Skylight Repairs In Suffolk
Skylight On Long Island
LI Roof Skylight Installs
House Skylight Contractor Long Island
Skylight Installation On Long Island
Home Skylight Leak Detection Near Nassau
Skylight Leak Repairs In Nassau
Skylight Repairs On Long Island
LI Skylight Underlayment Repair
New LI Roof Skylights
Soffit Repairs On Long Island
Storm Damage Repair In Suffolk
Domed Skylight Repairs In Suffolk
LI Skylight In Suffolk
Fixed Skylight Replacement Near Nassau
Factory Skylight Installs In Suffolk
Emergency Roof Services Suffolk