ROOF & ATTIC VENTILATION SERVICES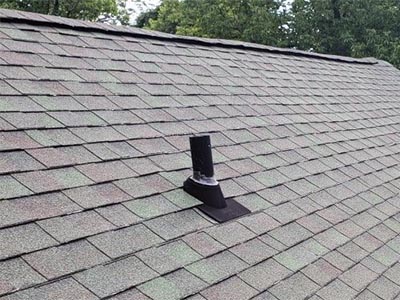 Good Attic Ventilation Is Essential
Good attic ventilation is highly-recommended for warding off mold growth, ceasing damaging your insulation and halting attic wood rot. Ventilation also helps keep your attic temperature down in the summer. Because of the temperature difference between your home's interior and outside, your roof and attic undergo constant temperature fluctuations. This can lead to condensation, which will cause mold and wood rot if not removed. Proper attic ventilation helps air flow through your soffit into the attic and out through the vent on top of your roof.
While there are different types of vents, they are all designed to accomplish the same purpose. In addition to removing moisture, attic ventilation also helps control attic temperature. Without it, your attic temperature could reach 140 degrees in the summer, which puts unnecessary strain on your air conditioning system. With a cooler attic, you can extend the life of your air conditioner and save money on energy use.
In addition to good ventilation, proper attic insulation also helps control temperature and protect your home from energy waste. With improper or wet insulation, your home temperature may be difficult to control. Don't waste money on air conditioning and heating due to poor attic insulation! 
Benefits Of Roof And Attic Ventilation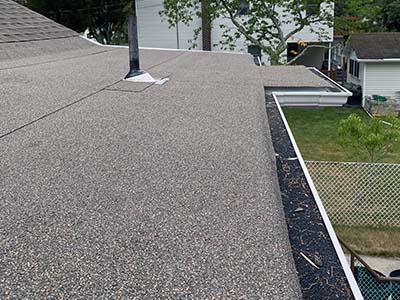 There are several advantages to proper roofing ventilation. However, making sure that you have the correct number of intake and exhaust vents is a critical part of any roof design. Once you have the correct ventilation it will offer a ton of advantages to you the homeowner. Such as:
Moderate temperature fluctuations
Prolongs the life of roofing and attic materials
Prevents moisture buildup in the attic
Compliant with local building codes
Prevents excess heat buildup
Hinders damage to wood and items in the attic
Keeps cooling costs lower than without a vent
Less heating/HVAC system repairs
Before anyone starts to install any new ventilation system on your roof there are a few steps that any reputable roofing company should take. The first step would be to determine what type of vents your home needs and how many vents you will need. 
You do have a few options for what material, style and color you want. Make sure to have an open line of communication with the roofing company or the person installing your ventilation as this will ensure your needs and your home needs are being fulfilled.
If you've noticed your air conditioner struggling to cool your home or increased allergies and asthma symptoms, you might have problems in your attic. Without good ventilation and insulation, you will need more roof and HVAC repairs more often. Protect your home from damage and save money on needless repairs by ensuring your attic is in good shape
Get Your Attic Ventilation System Functioning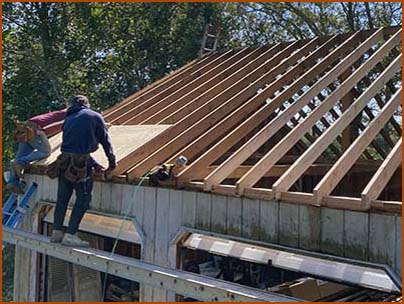 Signs of poor attic ventilation can include black mold/mildew. Black mold in the attic is a result of poor ventilation that causes excessive moisture buildup. Water stained ceiling and/or walls – Excessive moisture buildup in your attic can result in water stains and leaking inside your home. Curling shingles – If your poorly ventilated attic is experiencing extreme heat, your shingles may bake and start to curl up at the edges.
Call Expressway Roofing today for your free attic ventilation and roof inspection. Our certified roofing contractors can assess the quality of your attic insulation and ventilation and let you know the best options for your home. Each project we work on is treated as if it was for us or for a family member. Making sure that everything is done correctly. We take great pride in the work that we do, allow us to be your one stop shop roofing company in the Nassau and Suffolk County areas.
Before choosing any company to repair or install your roof ventilation system – you should always try to make sure you're choosing the right company. We at Expressway could give you a ton of reasons why to go with us, but we would rather let our previous work and reviews do the talking for us. Our number is 631.772.6363
LONG ISLAND'S ATTIC REPAIRS & INSTALL EXPERTS
The Most Dependable & Affordable Attic Specialists On Long Island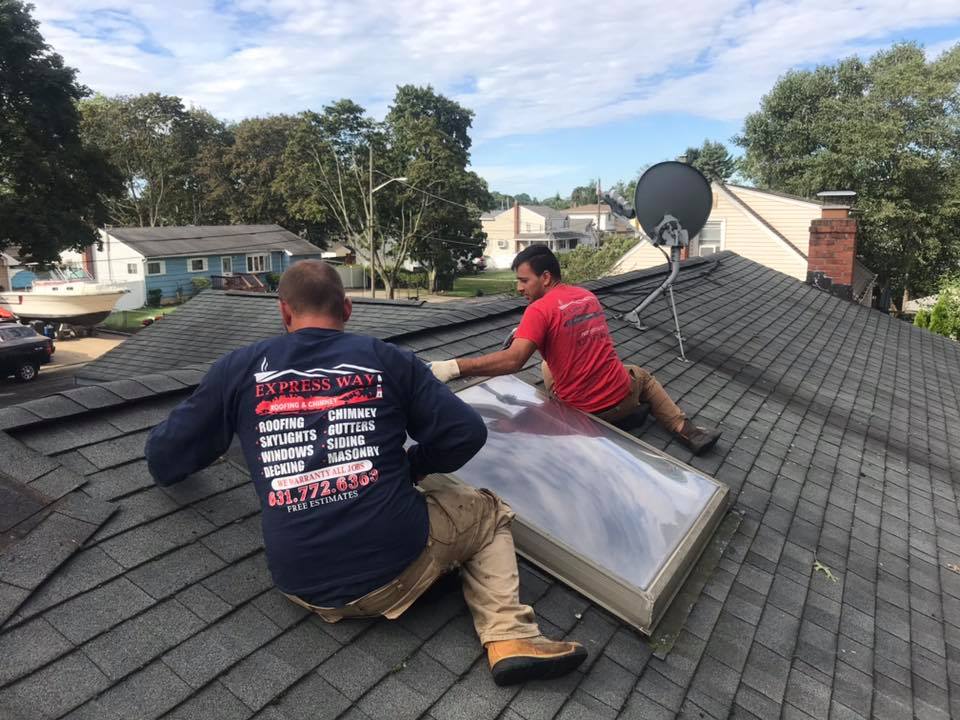 We at Expressway Roofing and Chimney have all of your roof needs covered! 
Are you looking for a Long Island roofing company that won't beat around the bush with awful customer service? Our free, fair and honest quotes are completely transparent. In fact, our business model was designed around that concept of fairness, openness and honesty – just for our fellow homeowners across Nassau and Suffolk counties. Don't do business with a roofer that's not clear in what they need to get the job done. Trust in Expressway Roofing and Chimney just like our
long list of Long Island homeowners
that have dealt with our residential roofing services over the last 20 years.
LI Roof Repairs
Cedar Roof Repairs Contractor Long Island
LI Fascia Repairs
Flat EPDM Roofing In Suffolk
EPDM Flat Roof Maintenance In Suffolk
Flat Roofing Contractor Near Nassau
Gaco Roof Repairs In Suffolk
EPDM Garage Roofing On Long Island
LI Flat Roof Flashing Repairs
LI EPDM Repairs
New EPDM Roofing Repairs Suffolk
LI Roofing Repairs
New EPDM Coating Repairs Near Nassau
New Rubber Roof Coats Near Nassau
EPDM Roof Contractor In Suffolk
Attic Fan Installations On Long Island
EPDM Roof Repairs In Nassau
Roof Waterproofing On Long Island
EPDM Roofing Shingle Installs On Long Island
Rotted EPDM Repair In LI
Rubber Roof Repairs In Suffolk
EPDM Shed Roofing On Long Island
Shingle Roofing Installs On Long Island
Flat EPDM Roofing Contractor Long Island
EPDM Roofing Installation On Long Island
Roofing Leak Detection Near Nassau
EPDM Roofing Leak Repairs LI
Roofing Repairs On Long Island
LI EPDM Roofing Underlayment Repairs
LI Spanish Tile Roofing
Fascia/Soffit Repairs On Long Island
Storm Damage Repair In Suffolk
LI Flat Roof Repairs
Repairs Rubber Roofing
Vinyl Roofing Replacement Near Nassau
New Flat Roofing Repairs In Suffolk