ROOFING MAINTENANCE SERVICES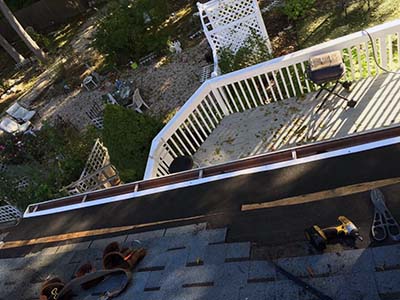 Roof Maintenance For Long Island Homes
While it may not be something that you think about everyday, your roof is one of the most important parts of your home. It protects you from weather and the other elements that your home is constantly exposed to on a daily basis. As a result, it would only make sense that roof maintenance be a part of your home's regular care. In fact, roof problems usually arise as a result of being an aged roof or little-to-no roof maintenance.
Getting a roof assessment every couple of years can help determine if your roof needs any repairs. Wait too long to have your roof checked and you may be surprised to find damage that could have been avoided had minor repairs been taken care of sooner. Aside from helping your roof last to its full potential and avoiding the need for major repairs, there are many other benefits to keeping up with your roof. 
We can maintain an array of roofs so no matter which one your home or business have we can repair it! Below is a small list of roofs we can work on and repair.
Flat Roofs
Gaco Roofs
Solar Tiles
Asphalt Shingles
Metal Roofs
Rubber Roofs
Green Roofs
Clay and Concrete Tiles
Cedar and many more!
Roof Maintenance Increases Roof Life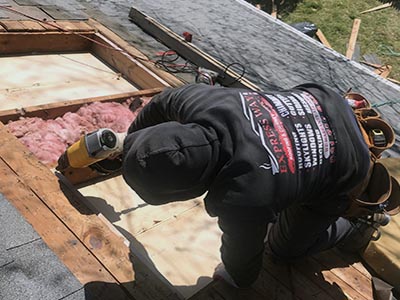 Your roof provides you with defense against wind, rain, snow, hail and heat. Every day your roof is exposed to weather hazards and other elements, all of which contribute to its damage and deterioration.
The primary cause of roof problems is a poorly maintained roof. As one of the largest parts of your house, it requires regular inspection, maintenance and repair. The most vulnerable part of your home, the lifespan of a roof can be shortened dramatically if neglected. With proper maintenance, your roof can last an average of 15 to 30 years. 
Maintaining your roof is necessary to protect your home and everyone that lives there. Dealing with roof issues is frustrating and time-consuming. Stay ahead of any problems with preventative roof maintenance. 
Roof maintenance is time saving, eco-friendly, increases your house's curb appeal, gives you peace of mind and saves you money in the long run by extending the life of your roof. Most importantly, a little roof maintenance can result in a lot of savings, especially when compared to repairing the damage from a leak or having to replace all or part of your roof due to a major issue.
Roof Maintenance Saves Money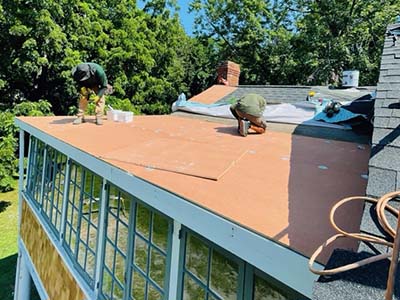 That's right – regularly maintaining your roof can save you some money. Neglecting your roof could potentially cause small roof problems to develop into larger ones over time. And if not fixed within a reasonable time, could cost more to fix later. Waiting too long to repair your roof may require you to need a complete roof replacement if small roof problems create larger damage.
That being said, the small cost for routine maintenance is completely worth it when you consider to the cost of a major roof repair or replacement. In the end, your wallet will thank you for saving money. And who doesn't like saving money?
There is little that can compare with having your mind at ease. And that is exactly what roof maintenance can do for you. It can give you more piece of mind about your home. You don't need to worry if your roof is still in good condition. Or if you have a leak that could be creating mold or causing rot. No – by having your roof regularly checked and maintained, you know that everything is in optimal condition. And if it's not, you can have any small problems that are discovered fixed right away.
Call Expressway For Your Roof Maintenance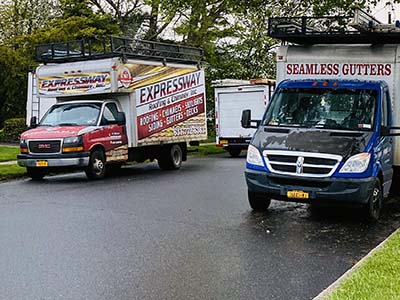 Not knowing if your home is structurally sound or not is not a good thing. So give yourself some peace of mind and find out for sure. As you can see, routine roof maintenance by Expressway is the best thing you can do for your roof. It's preventative care that will not only save you money – but it will keep your roof lasting long for years to come.
If your roof could benefit from roof maintenance or you have not had your roof professionally checked in over two years, we encourage you to contact us. Expressway can let you know the exact condition of your roof and if any repairs are needed to keep your roof in its best possible condition. Call Expressway at 631.772.6363.
LI'S ROOF REPAIRS & MAINTENANCE EXPERTS
The Most Dependable & Affordable Residential Roofers On Long Island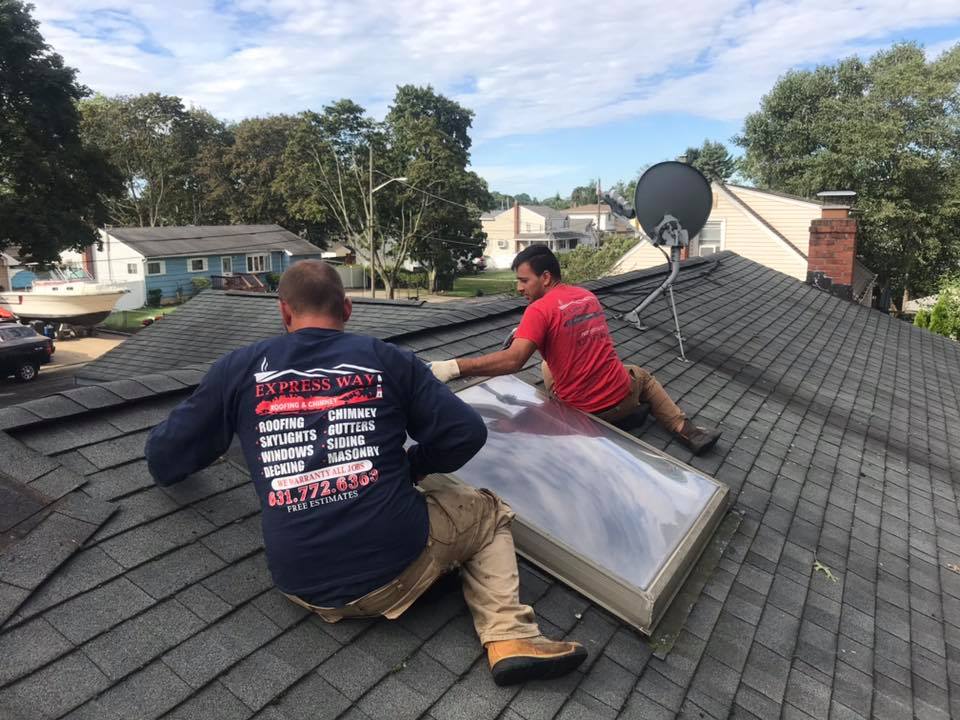 We at Expressway Roofing and Chimney have all of your roof needs covered! 
Are you looking for a Long Island roofing company that won't beat around the bush with awful customer service? Our free, fair and honest quotes are completely transparent. In fact, our business model was designed around that concept of fairness, openness and honesty – just for our fellow homeowners across Nassau and Suffolk counties. Don't do business with a roofer that's not clear in what they need to get the job done. Trust in Expressway Roofing and Chimney just like our
long list of Long Island homeowners
that have dealt with our residential roofing services over the last 20 years.
LI Roof Repairs
Cedar Roof Repairs Contractor Long Island
LI Fascia Repairs
Flat EPDM Roofing In Suffolk
EPDM Flat Roof Maintenance In Suffolk
Flat Roofing Contractor Near Nassau
Gaco Roof Repairs In Suffolk
EPDM Garage Roofing On Long Island
LI Flat Roof Flashing Repairs
LI EPDM Repairs
New EPDM Roofing Repairs Suffolk
LI Roofing Repairs
New EPDM Coating Repairs Near Nassau
New Rubber Roof Coats Near Nassau
EPDM Roof Contractor In Suffolk
Attic Fan Installations On Long Island
EPDM Roof Repairs In Nassau
Roof Waterproofing On Long Island
EPDM Roofing Shingle Installs On Long Island
Rotted EPDM Repair In LI
Rubber Roof Repairs In Suffolk
EPDM Shed Roofing On Long Island
Shingle Roofing Installs On Long Island
Flat EPDM Roofing Contractor Long Island
EPDM Roofing Installation On Long Island
Roofing Leak Detection Near Nassau
EPDM Roofing Leak Repairs LI
Roofing Repairs On Long Island
LI EPDM Roofing Underlayment Repairs
LI Spanish Tile Roofing
Fascia/Soffit Repairs On Long Island
Storm Damage Repair In Suffolk
LI Flat Roof Repairs
Repairs Rubber Roofing
Vinyl Roofing Replacement Near Nassau
New Flat Roofing Repairs In Suffolk