CEDAR SHAKE ROOFING REPAIR & INSTALLATION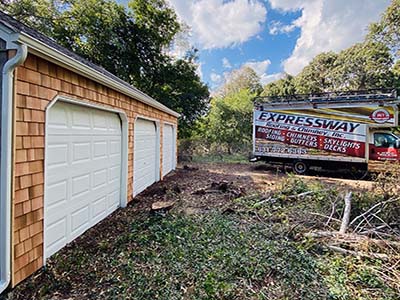 cedar shake roof replacements
The pleasing, aesthetic, rustic quality of a cedar roof or cedar-sided-house is created by splitting the cedar – which exposes and highlights cedar's natural grain. Your cedar shake roof is always, by nature, a one-of-a-kind – and that customized appeal will enhance the character and value of your eastern Long Island home. Cedar wood shakes (or cedar shingles) will add natural beauty and durability to the roof of your Long Island home.
Cedar is impervious to the elements and naturally insulates your home – which is a convincing advantage over all other roofing materials including vinyl or asphalt shingles. Among the other natural benefits of cedar is its inherent ability to resist bugs and UV sun damage. Cedar roofing and siding is able to hold up against rain, heat, snow, freezing, thawing and resists damage from wind, sleet and even hail. Remember that cedar shakes are natural and arboreal and wood does not have layers (as we understand layers) to separate and delaminate under these conditions like most man-made products. This makes cedar shakes an ideal roofing product for Long Island's cold winters and you won't need frequent roofing repairs.
Cedar's high insulation rating reduces the quantity of energy you need to heat and cool your Long Island home throughout the year and thus saves you money. When a cedar shake roof is properly installed, you will experience the favorable advantages of cedar's beauty, resilience, sustainability – and benefit from the insulating properties that cedar shakes bring – for many years to come.
Our roof repair services include: roof leaks, leaking skylights, missing or damaged shingles, tile and slate repair, flat roof repair and more.
Expressway Roofing has over 20 years experience and is licensed and insured in Manorville and all of Long Island NY. We pride ourselves in using only the highest quality roof repair materials, backed by our leak free guarantee.
We offer same day and 24 hour emergency roofing services. Don't wait to have your roof repaired. A water leak can cause much more damage than is already done by neglecting to have it stopped and fixed. We will gladly come to your home and temporarily stop the leak until we can come back and repair it permanently when the weather permits it to.
We value every customers business, so no job is too small. We offer competitive pricing for all roof and leak repairs on Long Island.
Cedar Shake Roof Replacement
Cedar Shake Roof Repair
Cedar Shake Flashing
Wood Shingle Roofing
Cedar Shingle Roof Installation
Temporary Roof Repair
Wind Damage To Cedar Shake Roof
Repair Eaves and Overhangs
Cedar Roofing Repair
Cedar Roof Patch
Flat Roof Repair
Ceiling Leak Repair
Garage Roof Repair
Shingle Repair
Tile Roof Repair
Roof Leaking Specialist
Soffit Replacement
Fascia Replacement
New Roofing Gutters
Roof Flashing
Cedar Roofing Services By Expressway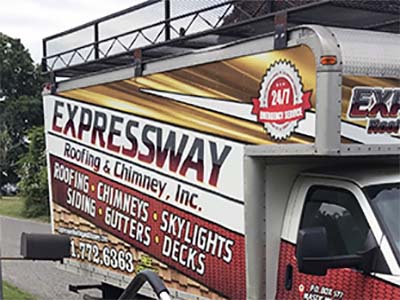 We are experts at all things roof. We've been continuously in business for over 20 years. Some of our other roofing services include general flat roof repair, flat roof gutter repair, flat roof chimney repairs and installations and much more. Please call us at 631.772.6363 for your next flat roof repair service.
LONG ISLAND'S ROOF REPAIRS & INSTALL EXPERTS
The Most Dependable & Affordable Cedar Roofers An Long Island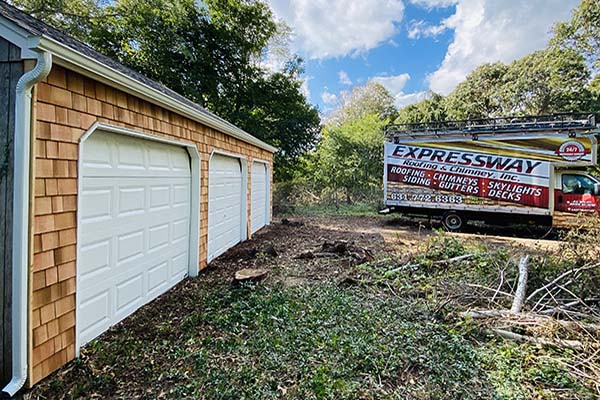 We at Expressway Roofing and Chimney have all of your roof needs covered! Are you looking for a Long Island roofing company that won't beat around the bush with awful customer service? Our free, fair and honest quotes are completely transparent. In fact, our business model was designed around that concept of fairness, openness and honesty – just for our fellow homeowners across Nassau and Suffolk counties. Don't do business with a roofer that's not clear in what they need to get the job done. Trust in Expressway Roofing and Chimney just like our long list of Long Island homeowners that have dealt with our residential roofing services over the last 20 years.