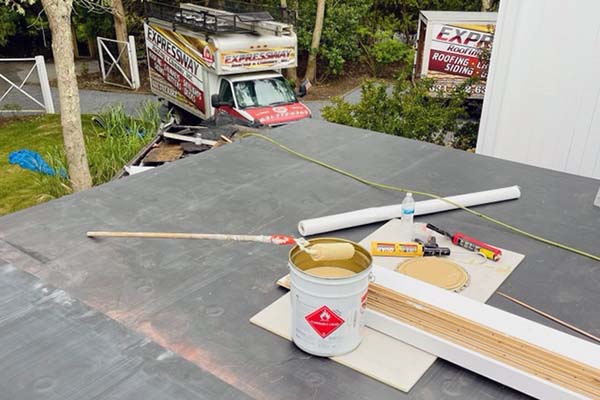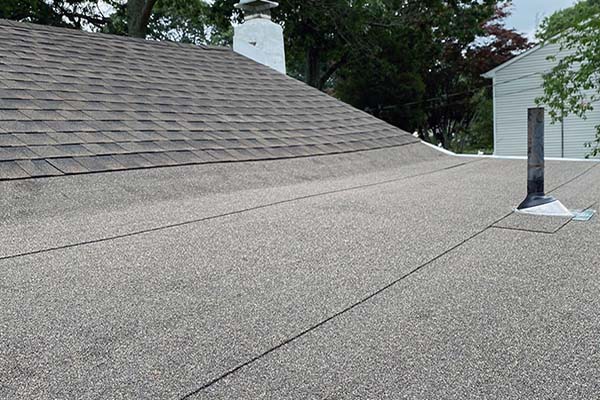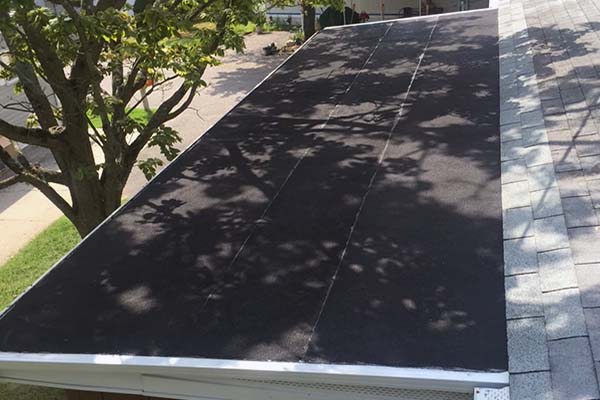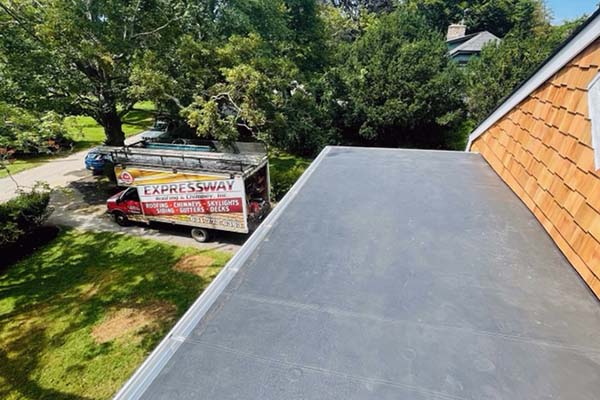 Flat Roof Leak Repairs
Roof leaks are the #1 reason why roofs are replaced. It's a costly mistake for sure, so why not extend the service life of your roof by repairing its leaks with a spray-on, seamless, reflective and highly elastic membrane. The expert roof techs at Expressway provide the care and attention you'd expect from a professional roofing company with the ability to complete large, complex flat roof projects.
We've worked hard to establish a reputation throughout Nassau and Suffolk for honesty, expert craftsmanship, hard work and reliability. When it comes to flat roofs, we know it's imperative that you work with a qualified and trusted flat roof company. We specialize primarily in flat roof leak repairs and leak preventative maintenance. If you need an emergency flat roof repair, we have roof technicians available 24/7/365.
Our prices are fair, our roofers are skilled and our focus on flat roofs will ensure your job gets completed on-time and within budget.
Does Your Flat Metal Roof Leak?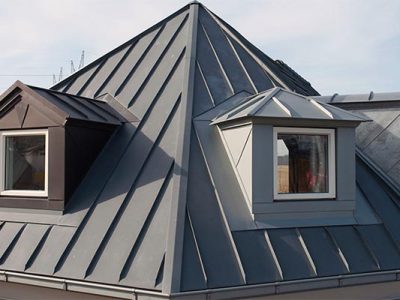 Metal roofs leak along the seams and penetrations. Make it last longer by sealing it with a seamless, reflective roof coating. When you restore your metal roof, you also help the environment by not committing used roofing materials into landfills. A cool roof has a highly reflective surface, typically white, that reflects the sun's heat. Cool roofs are often coated with either a paint-like coating which is rolled or sprayed onto flat roofs, or covered with a white rooftop membrane. Unlike other roofing products, cool roof coatings are designed to expand and contract with temperature changes, hold up in extreme weather, resist the impacts of debris build-up, and are built to last for the long term.
The energy cost savings are where cool roof coatings stand out. Cool Roof Coatings help to stop the "urban heat zone" cycle by reflecting heat and allowing heat trapped inside to be released through emissivity. Because of the tremendous benefit to using cool roof coatings, many states offer tax incentives to owners that take environmental standards into consideration when having roof work performed. You'll also save money through your reduced energy bills. It's a win-win.
Acrylic Leak Fix Systems Are Cost Effective and Durable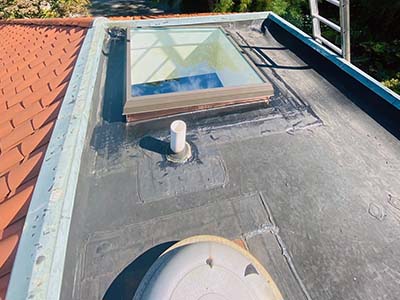 Acrylic is a water-based, cost-effective solution for metal roofs. They can be tinted easily and are not slippery when damp but can't handle ponding water which isn't a problem with metal roofs.
What Are Energyguard Acrylics?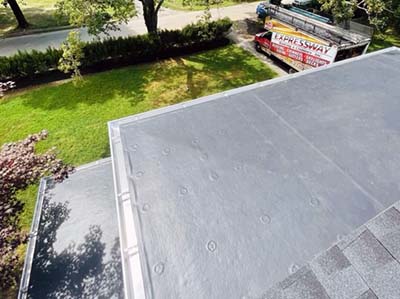 A cost-effective roof repair solution for a variety of roofs that don't pond water but it is most commonly used for metal and spray foam roofs.
What Are Butyl Leak Repair Systems?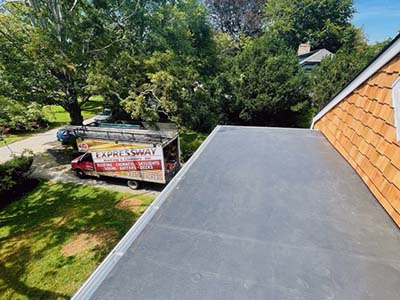 Butyl is a highly elastic water and vapor barrier. Butyl is a solvent-based, vapor and water retarder and is suitable for locations with high humidity.
What Is Energyguard Butyl?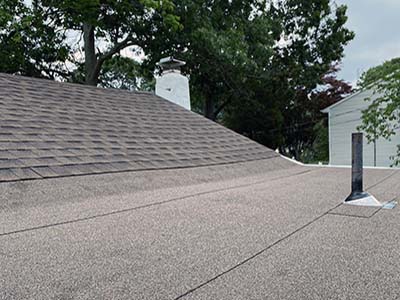 An extremely elastic, vapor barrier coating with 900% elongation. Restore rusted metal, aged asphalt and spray foam on cold storage buildings.
What Is A Silicone System Good For?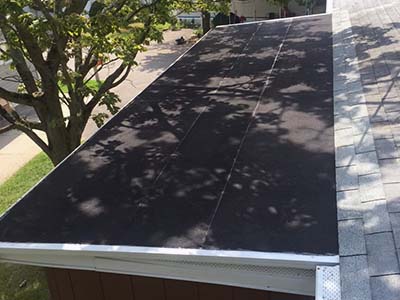 Ponding, water resistant silicone performs really well in leaky areas that pond water and is great for low-slope metal roofs or gutters.
What is Energyguard Silicone?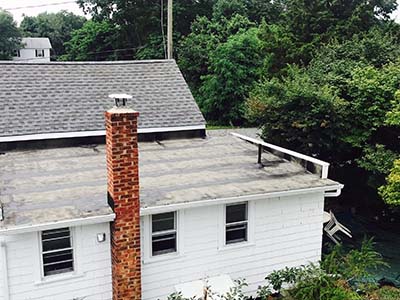 Repair your leaking aged built-up, modified bitumen, EPDM or spray foam roof with Energyguard because it withstands permanent ponding water.
Have Leaky Gutters?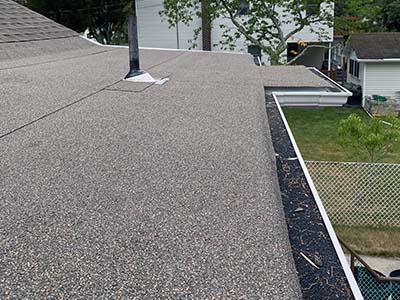 Energyguard's aromatic polyurethane is a high solid, single component, roof coating for repairing leaking gutters or asphalt. It is single-ply and for spray foam roofs. It's also an excellent basecoat for our silicone roof coatings.
Flat Roofing Services Expressway Offers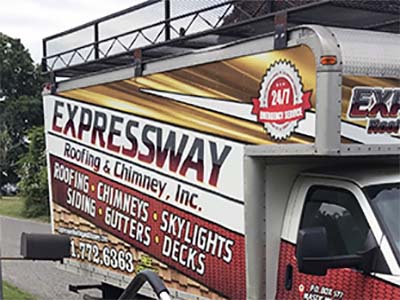 We are experts at all things 'flat roof'. We've been continuously in business for over 20 years. Some of our other flat roofing services include general flat roof repair, flat roof gutter repair, flat roof chimney repairs and installations and much more. Please call us at 631.772.6363 for your next flat roof repair service.
LONG ISLAND'S FLAT ROOF REPAIRS EXPERTS
The Most Dependable & Affordable Residential Flat Roofers On Long Island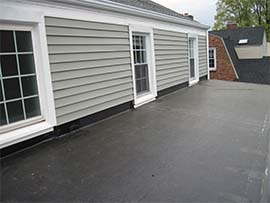 Expressway Roofing & Chimney has all of your commercial and residential flat roof needs covered!
We're a decades-old, Long Island, family owned and operated all-aspects roofing company that won't beat around the bush or provide awful customer service. Our free, fair and honest quotes are completely transparent. In fact, our business model has evolved around a concept of fairness, openness and honesty – for our fellow homeowners across Nassau and Suffolk counties. Trust in Expressway Roofing & Chimney –  just like our long list of Long Island homeowners that have used our roofing services over the last 20 years.