CHIMNEY REPAIR & INSTALLATION SERVICES
Expressway Chimney offers chimney cleaning in East Hampton NY 11937 for over 20 years. As a leading chimney sweep in East Hampton, our team understands what it takes to deliver the best results, least hassle and some of the best prices around. Proper care and maintenance to your chimney is a critical element in home ownership. Our tough weather makes having an operating fireplace and chimney an almost necessity!
Fireplace Chimney Cleaning, Pellet Stove Chimney Cleaning, Woodstove Chimney Cleaning and Oil and Fireplace Chimney Cleaning. We are licensed and insured in Suffolk County. Having a clean chimney can lead to increased safety and fire prevention. Hiring a certified chimney sweep is mandatory if your family depends on their safety. The National Fire Protection Agency (NFPA) recommends an annual chimney cleaning to ensure that your fireplace and chimney system are functioning safely and efficiently. The chimney or venting system of your fireplace, wood stove, gas stove, or pellet stove needs regular maintenance and that's when you should call a professional certified chimney sweep.
For a chimney cleaning in East Hampton NY 11937 call Expressway Chimney at (631) 772-6363
We Are Dependable & Affordable Chimney Contractors on Long Island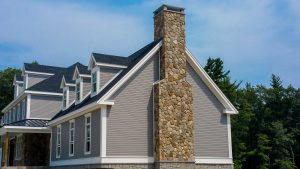 We at Expressway have all of your chimney needs covered!
If your chimney is in need of repairs or need be completely replaced then you are in need of a chimney company you can trust.
However, choosing the right company is hard. In fact, there seems to be more chimney companies these days than 7 Elevens on Long Island. Thus, talking to so many in order to find  the right one is going to be so much harder. Expressway is the name you should keep in mind. Get three bids, but make sure one of them is Expressway.